Do you struggle to be the parent you WANT to be for your spirited child?
Do you find yourself using strategies you don't want to use (and that don't really work for your child) – like yelling, timeouts and punishments?
Do you go to bed many nights feeling defeated and guilty because you let yourself and your child down…again? (at least, in your mind).
Sadly, this is all too common for parent; ESPECIALLY parents of spirited children.
You have this picture-perfect image of the type of parent you want to be, and it DOESN'T include:
Sending your kid to timeout or the "naughty chair" a billion times a day (and him screaming through the whole thing)
Yelling at your toddler simply because she doesn't seem to listen otherwise
Watching helplessly as your child has his 10thmeltdown of the day
Fighting and having power struggles constantly – with this tiny little human being!
If any of this sounds familiar, you're most definitely not alone.
In my Facebook groups of more than 45,000 parents of spirited kids, these are sentiments I hear ALL the time.
And it breaks my heart!
Because what if I told you that you CAN be the parent you want to be?
What if you could actually be the exact kind of parent your more sensitive, passionate, intense and determined child needs?
What if you could literally STOP yelling, giving timeouts, spankings, and even consequences, and stop having that pit in your stomach every night and every morning?
What if you could actually ENJOY your spirited child, and feel totally connected to him – in a really profound way?
It CAN happen – and I know this, because it happened for me and for many parents I've worked with over the years.
No, it's not magic, and it's not about changing your child.
In fact, we don't WANT your child to change!
I've seen firsthand how spirited kids turn into the most amazing, empathetic, and passionate leaders…when they are parented well.
So the very LAST thing we want to do is change our kids!
Instead, it's about changing the lens through which you view your child, and about using strategies that respect your child's temperament and give her the best possible short and long-term outcomes.
I'm going to tell you something kind of shocking that you may not know:
Research tells us that kids who are spirited (or have a "difficult temperament") at 18-months old exhibit 3-11x more behavioural problems when they get to be school-aged.
This can include outward problems like being aggressive, cheating, lying, etc., as well as internal issues like withdrawal or anxiety.
But don't panic!
Research ALSO tells us that with "warm and sensitive" parenting, spirited kids actually tend to do BETTER than their more easygoing peers by grade one.
This is AMAZING news!
Because it means we're not powerless or helpless, and that our child isn't destined to be a gang leader (or worse J).
When I stopped using yelling, timeouts, nagging and other punishments with my spirited son (now 12) and my daughter, we noticed an immediate shift in the level of peace in our home.
I stopped going to bed every night with that pit of guilt and regret in my stomach.
I stopped yelling (with very few exceptions).
I stopped using consequences almost entirely.
And best of all, I actually LIKE being with my kids…because I know our time together won't turn into fighting or power struggles.
And my son has now come out the other side of spirited - meaning all those traits that made parenting him so challenging early on are his best traits now...and he's actually EASY to parent!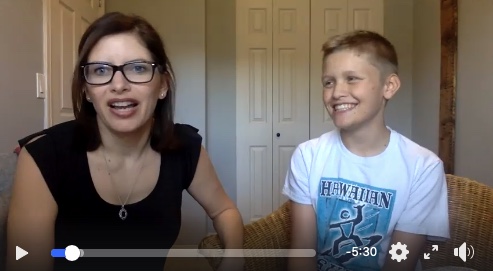 Sam (my spirited boy) and I recently doing a Q&A in my Facebook group :)
My Mission
I created this course, Parent Your Spirited Child with Confidence, while completing my Master's Degree in Family and Human Development.
I was on a mission to find out exactly what this "warm and sensitive" parenting looked like…because I wanted to be able to tell parents exactly how they could do it themselves, and help their child have the best possible outcomes.
Now, can I promise your life and your parenting will be perfect after you take this course?
Nope, I can't. Every child is unique, every parent is unique.
But what I can promise is that this course will help you see your child in a new light.
FIRST.....
You'll start to truly understand your child's temperament and "lagging skills" – the skills that ultimately lead to his or her challenging behaviors – and you'll never be able to "unknow" these things.
And this is where your transformation will start to take place.
NEXT...
You'll learn specifically what a "warm, sensitive" parenting style looks like, according to all the research.
This is also where you'll get a whole bunch of discipline strategies for your "toolbox", so you'll know exactly how to avoid challenging behaviors, set limits and stop meltdowns.
This is when you'll start to feel confident as you set limits and discipline in a way that actually feels GOOD to you, and brings you and your child closer, rather than pushing you further apart.
AND FINALLY...
You'll get some more specific "tools" for your parenting toolbox, so you know exactly how to respond to common and specific issues like bedtime battles, mealtime struggles, transitions (like getting ready in the morning), hitting, and more.
This is the icing on the cake! At this point, you'll have a solid framework or roadmap so you can deal with all these issues with confidence - and any other issues that arise in the future as well. And this is when you'll realize that you're actually ENJOYING your spirited child!
Why invest in this course?
Enrolling in this course is an investment. I get that.
I'm the kind of person who would generally rather scour the internet and forums for information rather than paying for it!
But I truly believe this is an investment in your child – both now, and for the future.
And if you think about it, your investment costs less than:
A week of sport's camp for your child
A new video game console
A couple of nice dinners out with your spouse or family

Another parenting course that's great for parents of easygoing kids…but that doesn't show you how to adapt the info for your more intense, sensitive child
I'd say that finally being the parent you want to be – one who doesn't need to yell, threaten or give timeouts – is worth that investment!
How this course works
This is a completely self-paced course that's made up of 8 different modules. You can view the entire curriculum below!
Each module consists of a 20-minute (approx.) video lesson, and most also include worksheet(s) to help you set goals and really internalize what you've learned.
After purchasing the course, you will also be given the link to our VIP course Facebook group, where you can ask questions, get feedback on your completed worksheets, or just get support from your fellow students.
Finally, this course comes with an audio download of all the lessons...which is perfect if you're just too busy to sit down and watch the video lessons!

Who is this course for?
This course is for any parent of a spirited, strong-willed or super-sensitive child, toddler to school-aged (around 6/7), who wants to see immediate improvements in their home.
Although this course is designed for toddlers+, if you have a spirited or "high need" baby, taking this course can ensure you understand how to set limits and discipline your child BEFORE you make the mistakes most of us make! :)
How this course was created
The information and strategies in this course weren't simply taken from anecdotal evidence. Rather, a full literature review was conducted and relevant research findings were incorporated throughout the course.
What does this mean for you, as the parent of a spirited child?
You can feel confident that there is solid research backing each of the main ideas of this course.
In addition, I have included strategies that consistently prove effective for myself and for the parents I work with.
The course was reviewed by Dr. Amy Reesing of Arizona State University. The self-care module was created in consultation with Dr. Derrick Klaassen, Registered Psychologist, of Trinity Western University (who just also happens to be my husband ;).
Here's just SOME of the awesome feedback I've gotten from my amazing current students*....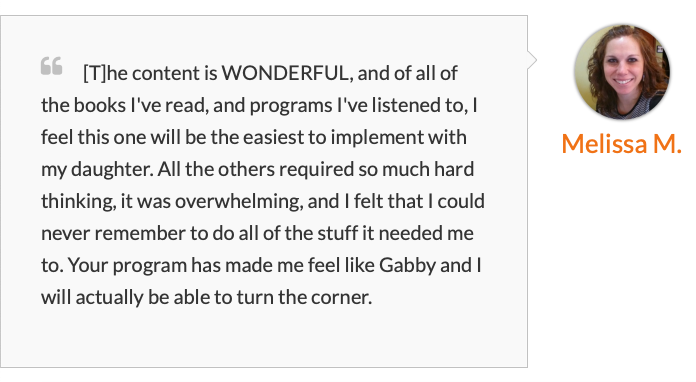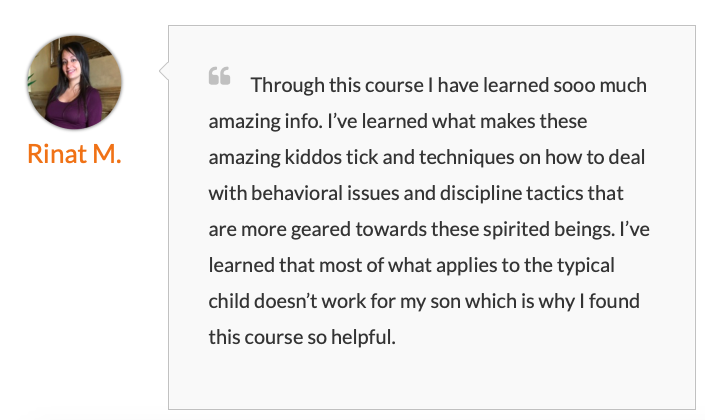 "We have just excelled at having a more peaceful home..."
Vanessa W. (and Hunter!)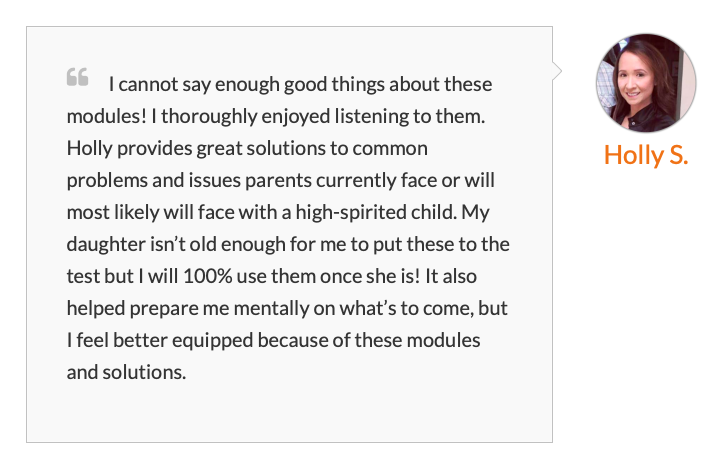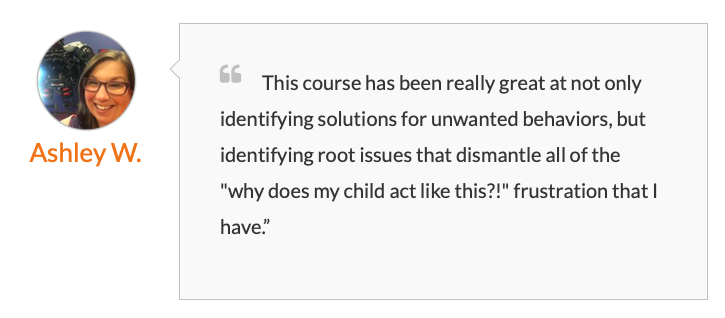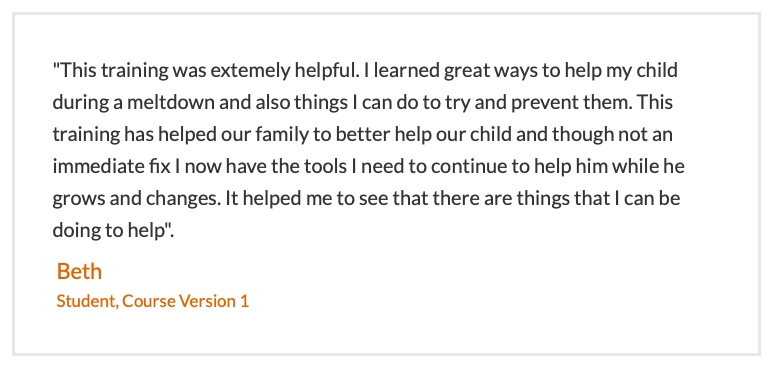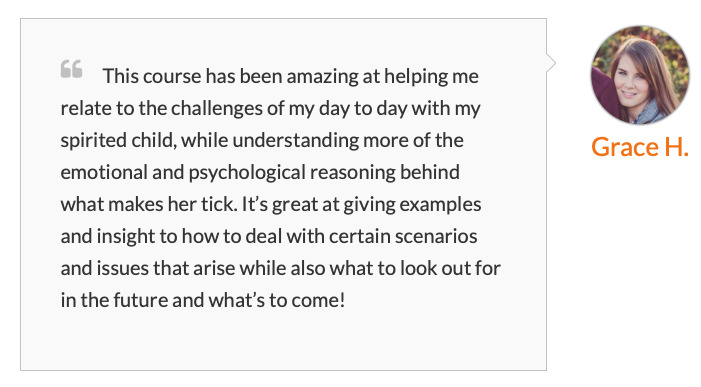 *Results may vary
Your Instructor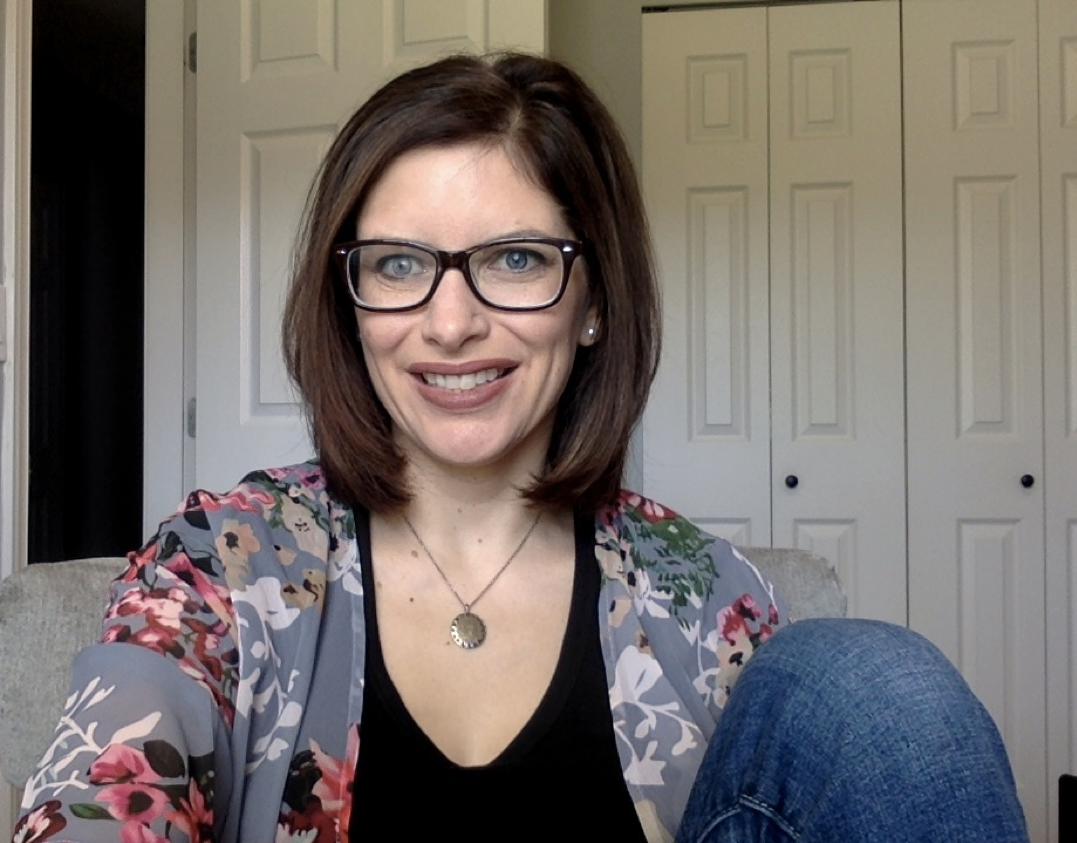 Hi, I'm Holly! My passion is helping parents actually enjoy their spirited child. I'm a Parenting Coach and Educator, Founder of The Fussy Baby Site (wwwthefussybabysite.com), and mom to two big kids (12 and 15)...one of whom has come out the other side of "spirited"! I have my Master of Science in Family & Human Development, with a specialization in parenting spirited kids.

Class Curriculum
Introduction
Available in days
days after you enroll
MODULE 1: Understanding Your Child's Temperament
Available in days
days after you enroll
MODULE 2: What's the Best Parenting Style for Spirited Kids?
Available in days
days after you enroll
Frequently Asked Questions
When does the course start and finish?
This is a completely self-paced online course - meaning you decide when you start and when you finish. To help you get support as you take the course, you'll also have access to a private Facebook group for a period of 3 months...so many parents find it helpful to take the entire course in the period of a week or two, then use the FB group as a way to continue to get support throughout the 3-month period.
How long do I have access to the course?
After enrolling, you have unlimited access to this course for as long as you like - across any and all devices you own.
Are refunds available if I'm not happy with the course?
Yes! I truly believe that if you implement the strategies in this course you will start to see immediate improvements in your home. If for any reason you are unhappy with the course, you can request a full refund within 30 days.
What if my partner or child's grandparent also wants to take this course?
Anyone who registers in this course gets a free "guest pass" for their partner/parent, etc. Simply send me an email after your purchase and let me know who you would like to add to the course!